"I have heard rumors of a special breed of Sabbat super warriors being created in the Appalachian hills. I hope to discover the truth of this matter for myself." – Tatiana, Gangrel archon not seen since giving this speech.
The founder of this bloodline was a Gangrel antitribu named Muricia. She studied the powers of the local shamans and used their magick to break her Vinculum with her sire, not wanting to get caught up in the constant warfare between two rival leaders of the Sabbat Gangrel. Most Sabbat Gangrel were busy killing each other off in feuds between the city and country factions.
      When Muricia utilized the thaumaturgic powers of the native shamans, she effectively separated herself from her clan and her blood forever altered. The magic rituals she used on her body affected and mutated her own vampiric appearance. She soon combined the spiritual magick of the shaman with her own Gangrel powers, giving her an unusual edge over most of her type.
      Muricia tried to create others like herself, but soon discovered she could not, for her vitæ was infertile. She learned she could choose existing Gangrels and, using the same ritual the shamans used on her, make them like her. Because of this, all Ahrimanes are Gangrels before they become Ahrimanes. In addition, Muricia allowed only females to join her brood, believing men to be inferior and the reason for most conflict. This tradition remains in effect to this day.
Heirs to the Blood reprint bundle 2 is a fixed assortment of 120 cards for Vampire: The Eternal Struggle – 56 library cards and 64 crypt cards of clans Ahrimanes, Daughters of Cacophony, Kiasyd, Salubri, Salubri antitribu and True Brujah. All were first created for the original Heirs to the Blood expansion 2010, since long out of print and in great demand among players.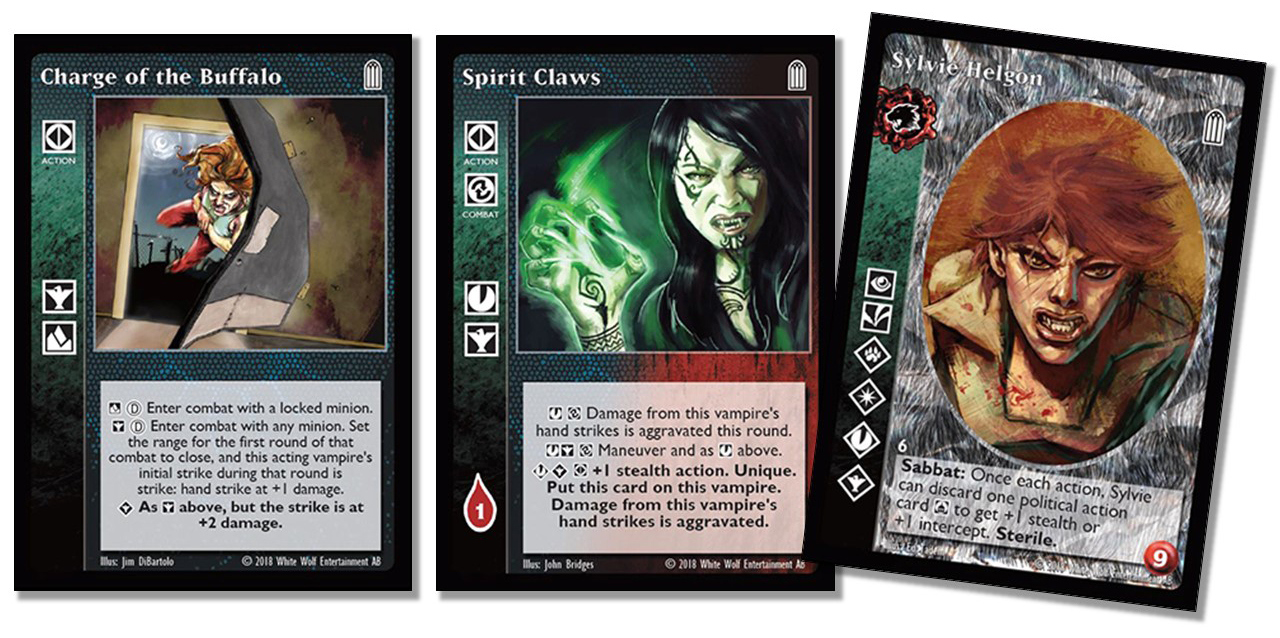 The cards in Heirs to the Blood reprint bundle 2 that relates to Ahrimanes are:
2 Darlene Killian
2 Dovey Ebfwe
2 Helen Fairchild
2 Sahana
2 Sylvie Helgon
1 Blessing of the Beast
2 Charge of the Buffalo
2 Ears of the Hare
2 Mole's Tunneling
1 New Moon Sigil
1 The Path of Harmony
2 Spirit Claws
1 Visionquest
The number before each card name is the number of copies of that card in the bundle.
NOW AVAILABLE ON DRIVETHRUCARDS.COM AND THROUGH DISTRIBUTORS: HEIRS TO THE BLOOD REPRINT BUNDLE 1 AND 2
ALSO AVAILABLE: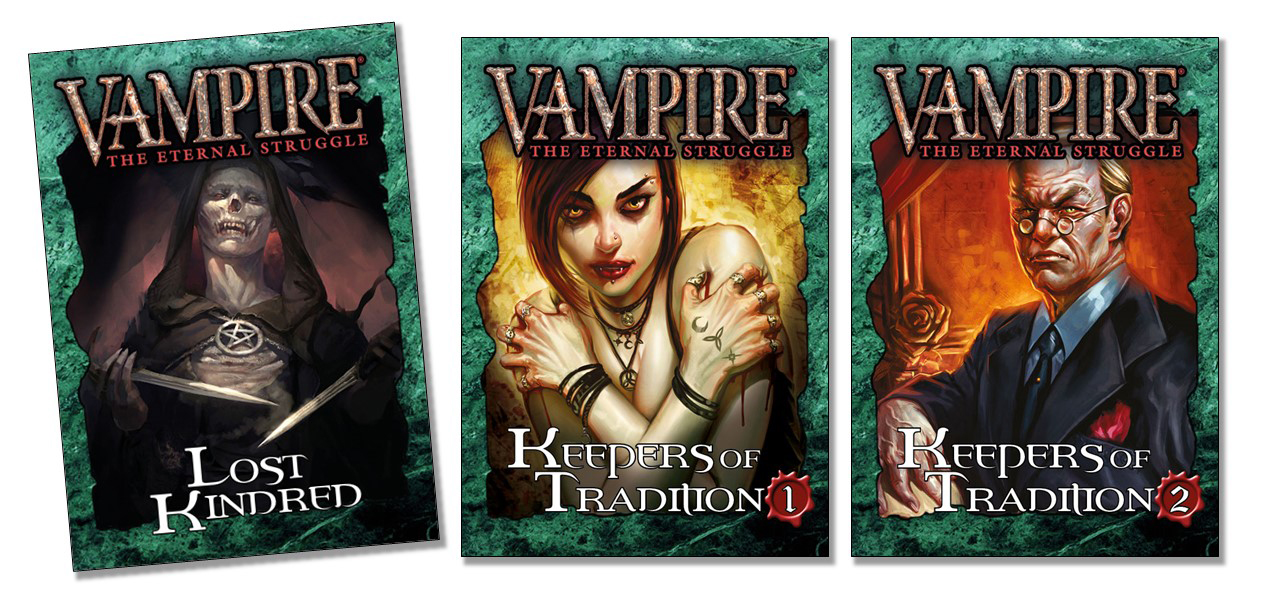 Copyright © 2023 Paradox Interactive AB. www.paradoxinteractive.com. All rights reserved. Vampire: The Eternal Struggle and Vampire: The Masquerade® are trademarks and/or registered trademarks of Paradox Interactive AB. All rights reserved.