"Let it never be said that an undead heart feels no passion."
The Daughters of Cacophony are singers extraordinaire, possessed of supernaturally magnificent (or terrifying) voices. Their voices, however, are known for something other than their mystical allure. Through singing, a Daughter of Cacophony may fracture the minds of those who hear her. Darker tales tell of Daughters who can shatter objects – and individuals – with their voices as a mortal singer shatters a glass.
       A few Kindred have reportet that the Daughters' power seems to be increasing – their mysterious songs may have tuned to wreak greater havoc than before, and their blood appears more potent. When confronted with these rumors, the Daughters simply nod and smile, singing as if they hadn´t a care.
Heirs to the Blood reprint bundle 2 is a fixed assortment of 120 cards for Vampire: The Eternal Struggle – 56 library cards and 64 crypt cards of clans Ahrimanes, Daughters of Cacophony, Kiasyd, Salubri, Salubri antitribu and True Brujah. All were first created for the original Heirs to the Blood expansion 2010, since long out of print and in great demand among players.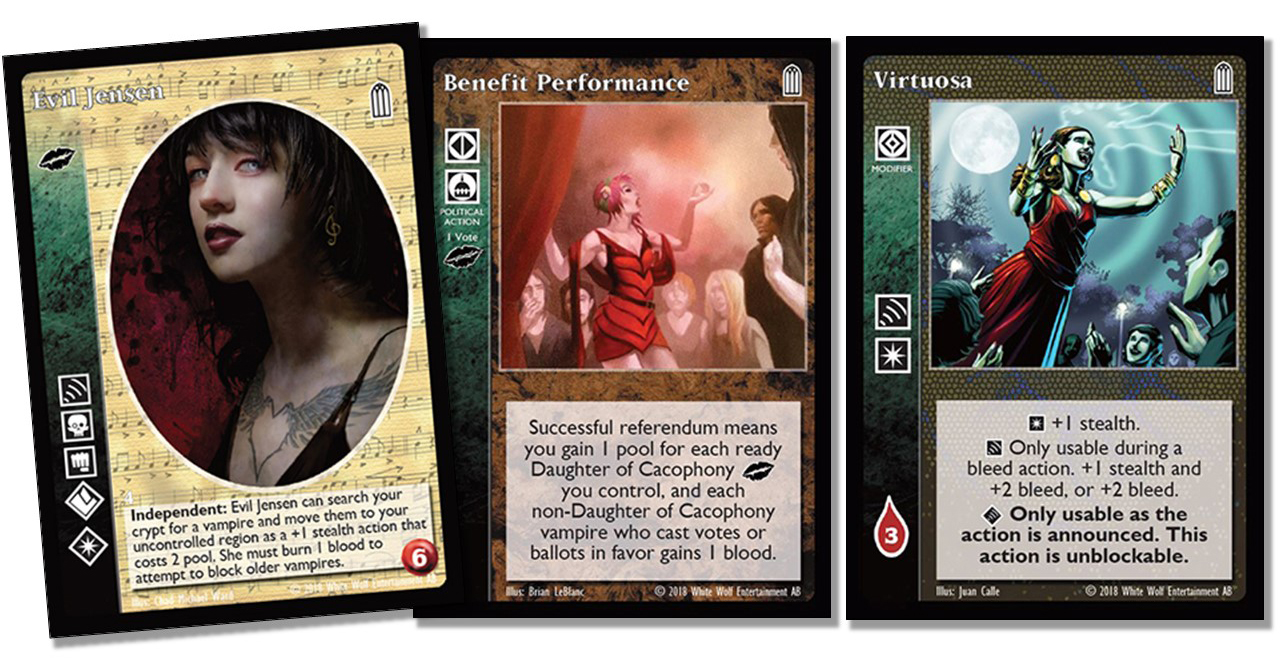 The cards in Heirs to the Blood reprint bundle 2 that relates to Daughters of Cacophony are:
2 Evil Jensen
2 Harlan Graves
2 Hillanvale
2 Janet Langer
2 Scout Youngwood
1 Benefit Performance
1 Command Performance
1 Fanfare For Elysium
1 Harmony
1 Lily Prelude
1 Member of the Entourage
4 Shattering Crescendo
2 Virtuosa
The number before each card name is the number of copies of that card in the bundle.
NOW AVAILABLE ON DRIVETHRUCARDS.COM: HEIRS TO THE BLOOD REPRINT BUNDLE 1 AND 2
ALSO AVAILABLE ON DRIVETHRUCARDS.COM: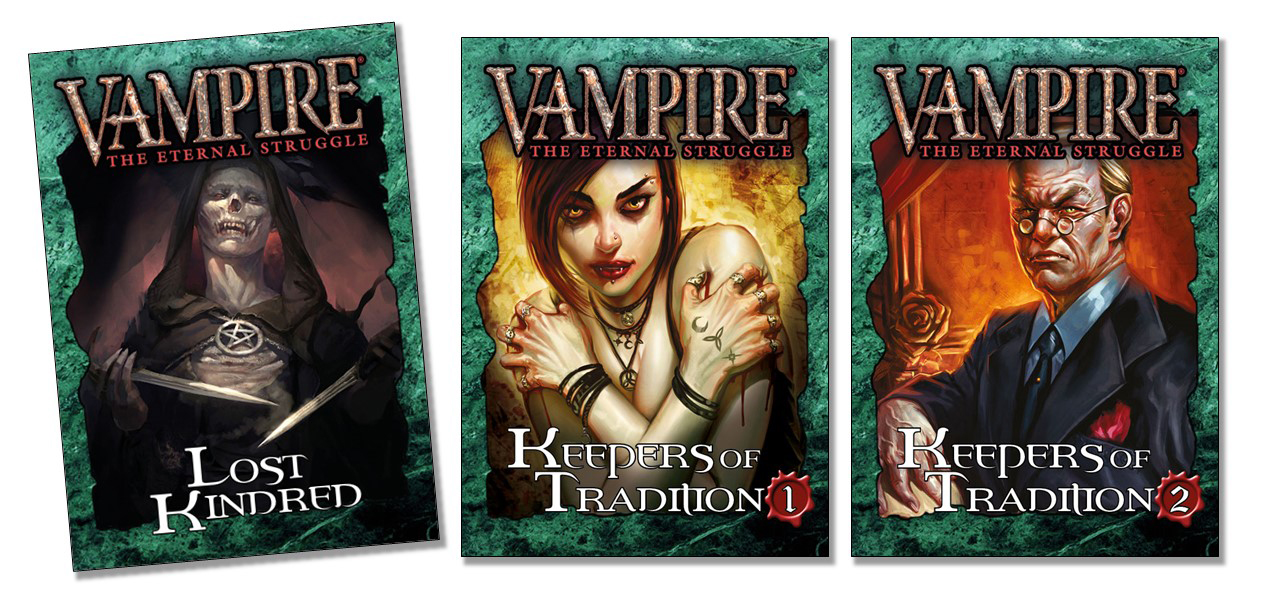 Copyright © 2023 Paradox Interactive AB. www.paradoxinteractive.com. All rights reserved. Vampire: The Eternal Struggle and Vampire: The Masquerade® are trademarks and/or registered trademarks of Paradox Interactive AB. All rights reserved.