I have seen hell – and made my haven in its pits.
From a nightmare of horror and legend step the Nagaraja. A bizarre bloodline of flesh-eating witches, these vampires have been hunted to near extinction in the modern nights by political enemies and the ghosts upon whom they once preyed. A few of these monsters still prowl the darkness, but their numbers are thankfully few.
      The Nagaraja have never been particularly forthcoming with their origins, but a few learned Kindred suspect that they grew out of a Middle Eastern death-cult. Whispers of an arcane connection with other sorcerers also surface when the Nagaraja are the topic of discussion. The rumors and facts concerning these Kindred are almost inseparable – the Nagaraja are too few to ask directly, and none have been forthcoming anyway. Some wonder if they are Cainites at all or, rather, a failed experiment intended to recreate the results of the Tremere.
Heirs to the Blood reprint bundle 1 is a fixed assortment of 120 cards for Vampire: The Eternal Struggle – 60 library cards and 60 crypt cards of clans Baali, Blood Brothers, Gargoyles, Harbingers of Skulls, Nagaraja and Samedi. All were first created for the original Heirs to the Blood expansion 2010, since long out of print and in great demand among players.
The cards in Heirs to the Blood reprint bundle 1 that relates to Nagaraja are:
2 Anu Diptinatpa
2 Asguresh
2 Jozz
2 Veejay Vinod
The number before each card name is the number of copies of that card in the bundle.
NOW AVAILABLE ON DRIVETHRUCARDS.COM: HEIRS TO THE BLOOD REPRINT BUNDLE 1 AND 2
ALSO AVAILABLE ON DRIVETHRUCARDS.COM: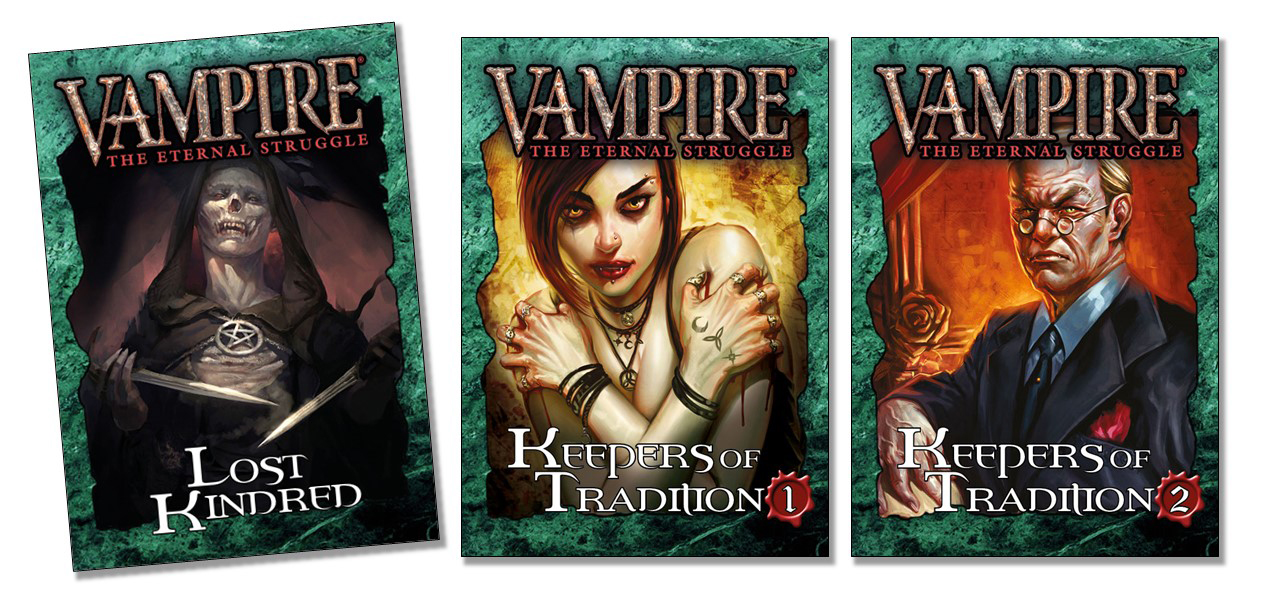 Copyright © 2023 Paradox Interactive AB. www.paradoxinteractive.com. All rights reserved. Vampire: The Eternal Struggle and Vampire: The Masquerade® are trademarks and/or registered trademarks of Paradox Interactive AB. All rights reserved.