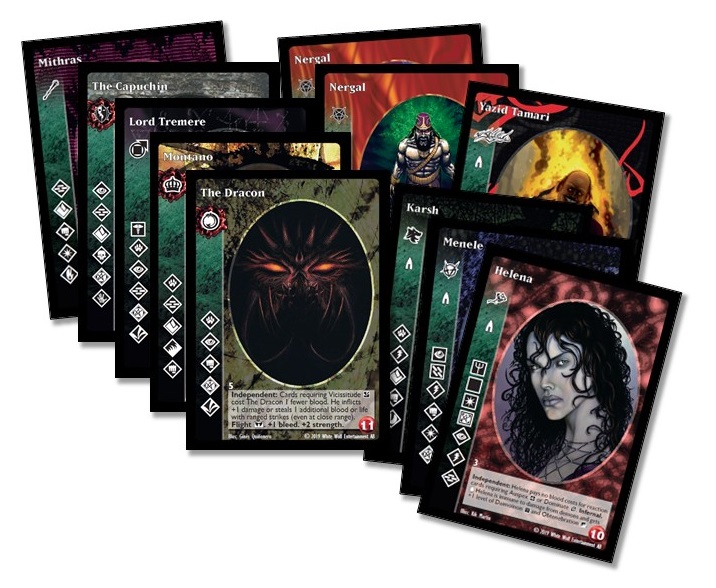 This set is a fixed assortment of 56 crypt cards, intended as promotional material for retailers and event organizers.
SKU: BCPPROMO1 – This product is only available directly from Black Chantry Productions (for organizers) or from distributors (for retailers).
MSRP: Not for resale.
Contents are detailed below. The number before each card is the number of copies of that card in the bundle.

10 Lord Tremere
10 Mithras
10 Montano
10 The Capuchin
10 The Dracon
1 Helena Advanced
1 Karsh Advanced
1 Menele Advanced
1 Nergal
1 Nergal Advanced
1 Yazid Tamari Advanced

Copyright © 2023 Paradox Interactive AB. www.paradoxinteractive.com. All rights reserved. Vampire: The Eternal Struggle and Vampire: The Masquerade® are trademarks and/or registered trademarks of Paradox Interactive AB. All rights reserved.