The Vampire: The Eternal Struggle Unleashed Kickstarter is over! Thank you for backing everyone! Now we order the cards to be printed and will update you along the way. Please contact@blackchantry if you have any questions about your pledge.

We promised to add a special treat if we reached £160 000, and total pledges via Kickstarter and off-platform pledges are over £165 000, so here it is: We add Vivienne Geroux as a seventh promo for all backers!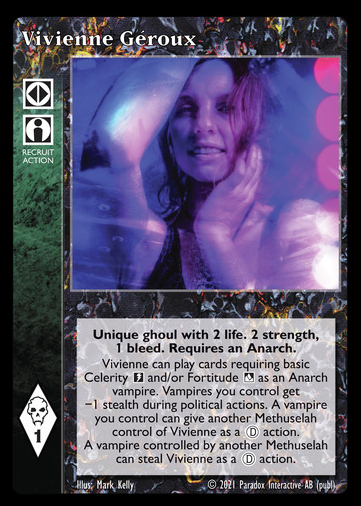 Copyright © 2023 Paradox Interactive AB. www.paradoxinteractive.com. All rights reserved. Vampire: The Eternal Struggle and Vampire: The Masquerade® are trademarks and/or registered trademarks of Paradox Interactive AB. All rights reserved.