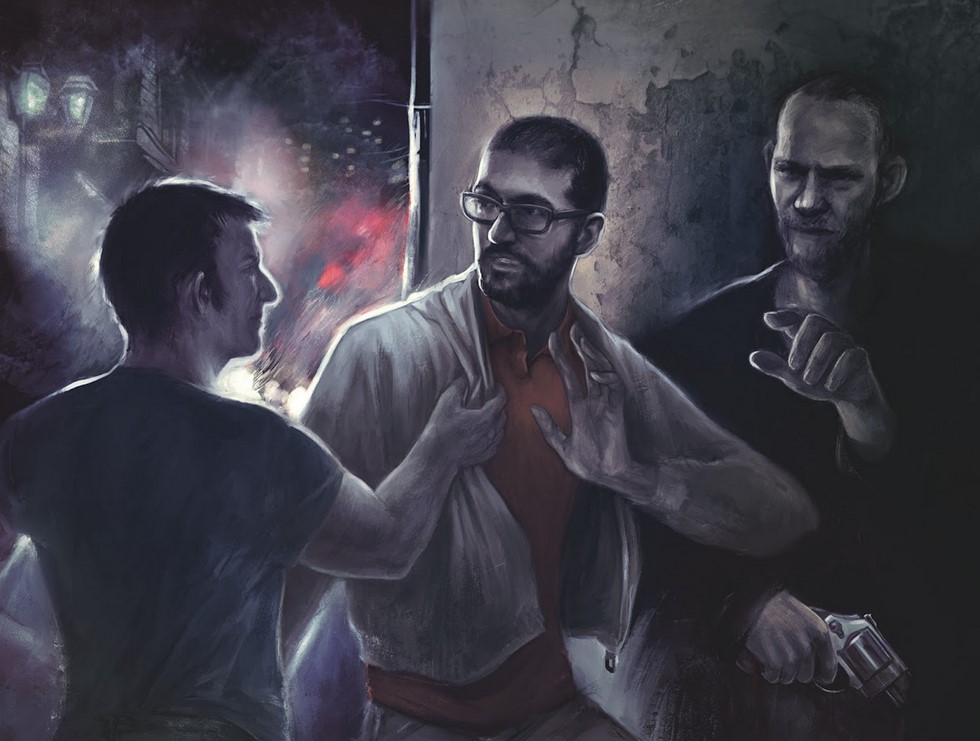 Hi! We once again support a Vampire: The Eternal Struggle event with a special promo. This alternate art card for the classic Bum's Rush card will be given to all participants of the Belgian National Championship 2023, played in Mechelen this weekend.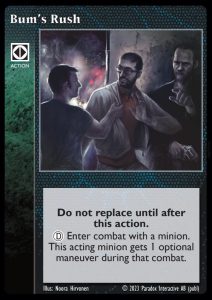 The art is made by Noora Hirvonen (also a great VTES player) and depicts VTES veterans Dennis Devriendt, Emiliano Imeroni and Bram Van Stappen. Black Chantry Productions want to thank them for playing the game and arranging events over the years, and also thanks to the all players who turned up for this event!
For now, this card art is exclusive for this event, but it might also appear if we reprint Bum's Rush in the future, as a promo card or in normal products.
RELATED:
– New full art promo card: Theo Bell
– Archon Investigation in Spain!
Copyright © 2023 Paradox Interactive AB. www.paradoxinteractive.com. All rights reserved. Vampire: The Eternal Struggle and Vampire: The Masquerade® are trademarks and/or registered trademarks of Paradox Interactive AB. All rights reserved.