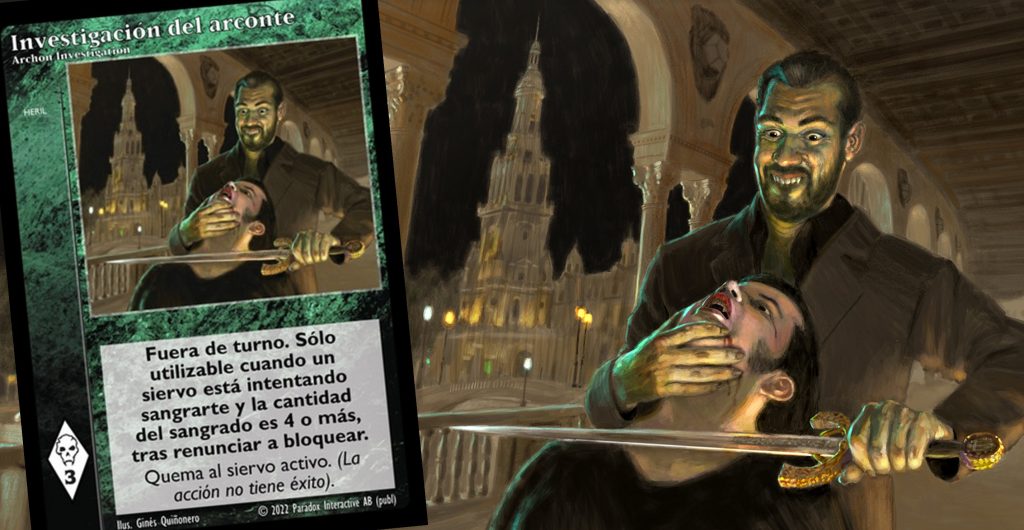 Hi!
Spain love Vampire: The Eternal Struggle, and we love Spain. The Spanish National Championship 2023 is held in Seville on March 25. As a promo card for this event, we created a new, alternate artwork version of the card Archon Investigation. It will be awarded to all participants, both in Spanish and English versions.
The artwork is by Ginés Quiñonero. It features our favorite handsome Nosferatu Alonso Cristo Petrodon de Seville (later Camarilla Justicar) doing work as an Archon back in the 15th century Seville.
We will keep this alternate artwork card exclusive for this event for about a year, after which it will become available worldwide. As Archon Investigation is in high demand, it will likely appear in products before that, but with other art.
More about the event: Spanish National Championship 2023