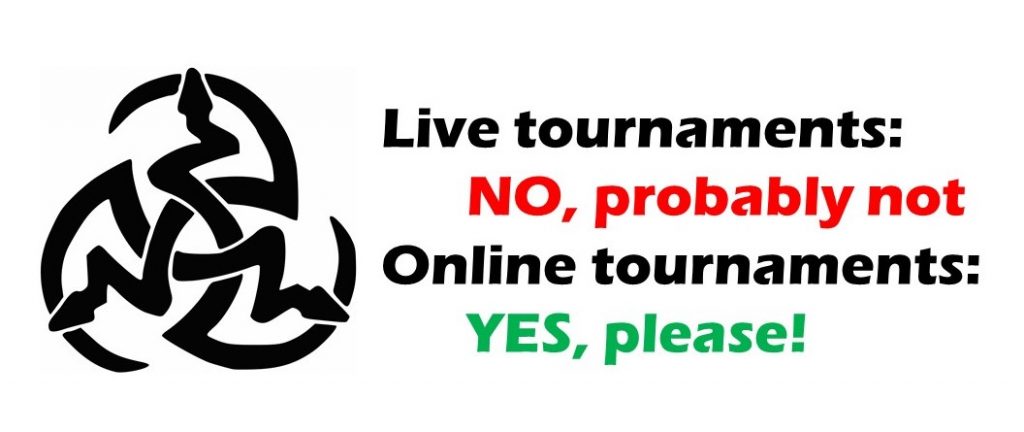 We are continuing to experience a global pandemic. Please follow national and local regulations and recommendations about infection control when you consider organizing a physical event such as a Vampire: The Eternal Struggle tournament. At this time, doing so is probably not possible in most countries, but as some fortunate places exist, the VEKN will not issue a strict global stop for events.

Instead: Run online events! You can play Vampire: The Eternal Struggle on for example LackeyCCG , both casual games, leagues and VEKN sanctioned tournaments. Just have the organizer mark the event with "ONLINE" in the title when you enter it to the VEKN event calendar. You can find Lackey games on VTES-Hook and in the Facebook group VTES LackeyCCG.

Again: Listen carefully to local health authorities and apply common sense. These are serious matters, so please take caution. Stay safe.