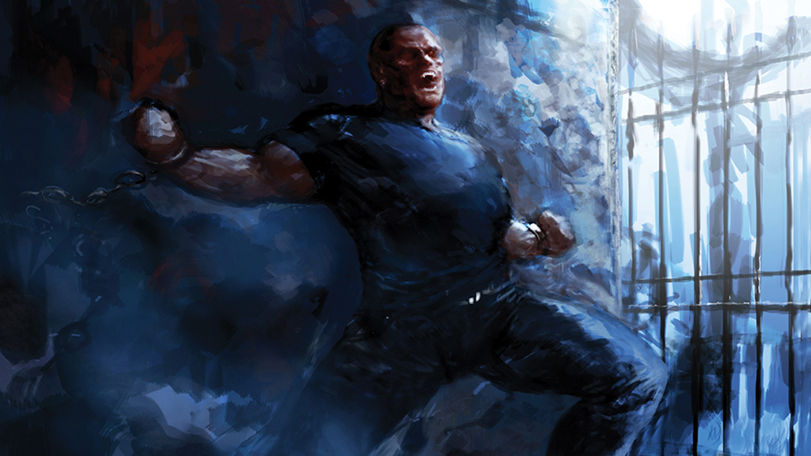 Hi!

With Break the Bonds here, all the card previews are done for the upcoming Ravnos, Salubri and Tzimisce Fifth Edition preconstructed decks for Vampire: The Eternal Struggle. A powerful card with powerful artwork by Cos Koniotis!

Check out the full deck lists and all previews at these pages:

Ravnos Fifth Edition

Salubri Fifth Edition

Tzimisce Fifth Edition

Preorders are open, so as usual: Talk to your local game store or favorite online shop, and they will stock these decks. We expect shipping to be mid December, but will update as soon as we have a more exact date.
Copyright © 2023 Paradox Interactive AB. www.paradoxinteractive.com. All rights reserved. Vampire: The Eternal Struggle and Vampire: The Masquerade® are trademarks and/or registered trademarks of Paradox Interactive AB. All rights reserved.